We are pleased to announce our new Virtual Cloud Server plans that will allow our customers more flexibility in building the exact virtual server that is required. No more pre-built plans that are not flexible, no more having to pay for 100s of GB of space when all you needed was more RAM. Pay only for what you need!
Our new cloud platform is powered by Samsung Data-Center class SSD drives for maximum speed, over 1,000,000 IOPS performance! Powerful Intel Xeon processors up to 16 cores, and DDR4 memory up to 32GB! Our new platform starts at $20 per month for a Windows VPS!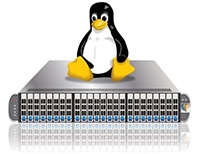 Those that love Linux can now enjoy it on our Hyper-V cloud platform as well! CentOS, Fedora Server, Red Hat, Ubuntu Server and Debian are all now supported! Get started with a Linux VPS today for only $10 per month.
Customers who are interested in starting their own hosting company or just want to make managing their Linux server a little easier can purchase our cPanel Control Panel addon.
For more information about our new VPS plans – https://www.aspnix.com/servers/virtual-cloud-servers/
Now is a perfect time to purchase a VPS and start hosting your own web site, database, point-of-sale system and much more! Customers all around the world trust their Virtual Cloud Server operations to us and our growing and expanding network! So why not give our new Virtual Server plans a try, and see how a VPS can benefit you today!
Thank you for choosing ASPnix!