ASPnix VPS servers are designed to meet any and all of your requirements. If you find that you need more memory, processing power or disk space, it can be increased in just one minute. Our servers offer complete virtual isolation and the ability to customize the server software with administrator control via terminal services. You can also test our network speed using our own network speed test utility. We are confident that you will be pleased with our network speed and services, and with a seven-day money back guarantee, there is no risk in trying us out! For more information on our refund policy, please see the relevant article.
If you are not familiar with virtual servers, they are servers (computers and various server programs) located at a remote location that is shared by multiple website owners. This allows each owner to use and administer the server as if they had complete control of it. When you purchase a VPS server from ASPnix, your server is stored on our virtual cloud, so you don't have to store it yourself. However, you will still have full access to it as if it were your own server located at your own location. This setup can save you money, space and processing power, making it more efficient and effective for you.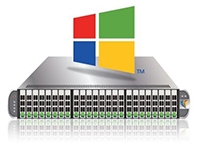 Windows Virtual Server
Clean Templates
Remote Desktop Access
Up-To-Date Templates
Starting at $20 per month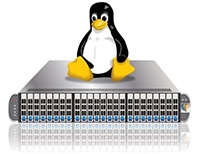 Linux Virtual Server
Clean Templates
Remote SSH Access
Up-To-Date Templates
Starting at $10 per month
Enterprise-Grade Hardware
Your VPS is powered by Supermicro servers with redundant power supplies, Intel Xeon Processors and Samsung data-center grade SSD drives.
Remote Desktop Access
All Windows-based VPS units support Microsoft's Remote Desktop for up to 2 simultaneous desktop connections.
Web-based VPS Management
Our web-based control panel will allow you to easily, start, stop, reset or reinstall your VPS. You can also easily monitor VPS resource usage and more!
Remote SSH Access
All Linux-based VPS units support remote SSH / SFTP access.
Gigabit Network
All VPS units have full gigabit connections! No throttling, no filtering, no QOS. Just fast throughput!
24/7 Support
Round the clock support for your critical server operations!
Hardware Firewall
Secure your VPS and stop traffic before it gets to your VPS with our hardware firewall options!
VPN Secured Access
Secure your traffic even further with our VPN services! Create a secured tunnel to and from your VPS from your computer, laptop, phone or network (where supported).
Nightly Bare-Metal Backups
Included with all VPS services! Restore your VPS anytime with ease! We also offer custom backup schedules and retention policies to meet your needs!
Additional Service Addons
We offer many additional addons such as hosted DNS, hosted MySQL and SQL Server database solutions and more!
Operating Systems
The following Operating Systems are available for use with our Virtual Cloud Server packages:
Windows Server 2022 Standard Edition (Desktop and Core)
Windows Server 2019 Standard Edition (Desktop and Core)
Windows Server 2016 Standard Edition (Desktop and Core)
Windows Server 2012 R2 Standard Edition (Desktop and Core)
Windows 11 Enterprise Edition
Windows 10 Enterprise Edition
FreeBSD 11.0
Debian 8.4
CentOS 6.x
CentOS 7.x
Fedora Server
Ubuntu Server
Red Hat Enterprise 7.2
All Operating System templates are kept up to date. If you require an OS install that has no updates installed, please note during the checkout process.
All Operating System templates are clean, no pre-installed services such as IIS, Apache, other bloatware etc. No additional bloat or clutter that other virtual server providers install!
Available Addons
All of our VPS server plans have the option to include add-on services such as hosted Microsoft SQL Server databases, hosted MySQL databases and Hosted Exchange level e-mailed, powered by SmarterMail. All add-on services are completely optional and are hosted and managed by ASPnix.
Hosted MySQL Server 5.7 (Percona) Databases (up to 20 databases)
Hosted SQL Server 2019 Databases (up to 20 databases)
Hosted DNS powered by SimpleDNS (unlimited zones) with Zone Editor
Hosted E-Mail powered by SmarterMail
cPanel Integration – Linux Only
PRTG Monitoring, sensor notifications, reports and much more
Customizable VPS backup schedules and versioning
Additional RDP Connections (Windows Only)
VPN Secured Connections
Hardware Firewall