Spread the word, earn cash! Get your friends, family, colleagues and anyone else to sign up at ASPnix and you'll earn 50% of each referral! No gimmicks, tricks, get started today and start earning money! Have a website? Add our banners, buttons or text links to it and sit back and earn credits!
Get $10 credit free just for activating your affiliate account!
Earn 50% for every sale you refer!
Easily earn cash!
Easy-to-insert ads and links
Keep track of referrals and sales in real-time
Choose from a variety of banners and buttons
Unique affiliate referral link
Advertise on your Website, Facebook, Twitter, almost anywhere
Get paid through PayPal, Facebook Messenger, Apple Pay Cash, Venmo, Visa Gift Card and others!
The most common questions are answered in our Knowledge-base here, if you still have any additional questions, please contact our sales department and we will be happy to assist you!
How does the program work?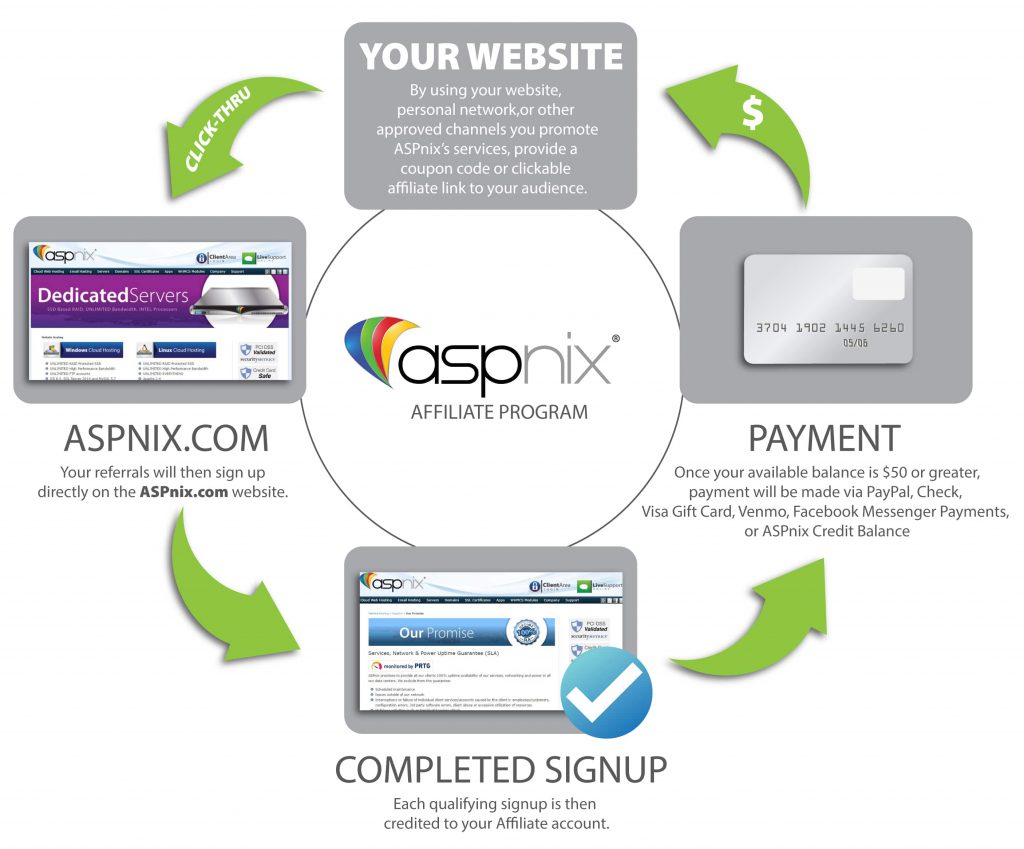 How do I activate my affiliate account?
ASPnix customers can activate their account here – https://billing.aspnix.com/affiliates.php. For activating your affiliate account, we will give you $10 to start!
If you are not ASPnix customer, sign up first for FREE Linux Hosting account then activate the affiliate program.