Keeping in touch with long-distance family, participating in business conferences, and interacting with other gamers is made easy through TeamSpeak, a server that allows VoIP communications all over the world. Where we once used roundabout methods of conference calls or chatrooms, TeamSpeak now provides a more efficient and effective service. TeamSpeak's features are designed to make VoIP easy to use, enjoyable, and adaptable to the user's needs. Notable features include:
Unmatched Voice Quality and Low Latency
Voice Data Encryption
Public-Private Key Authentication
Multi-Server Connectivity
Customizable Server & Client
Mobile-device support for Android and iOS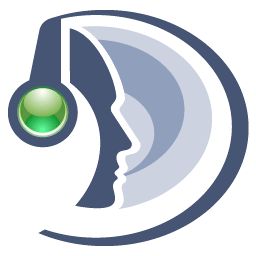 User customizations allow you to create server banners, avatars, and an interface to personalize your system and emphasize the fun-loving gamer community or the business-minded contacts of your next project.
Whether your next project is co-writing a novel with distant friends, meeting with business associates, or joining friends in a game of Minecraft, TeamSpeak provides the tools needed to make long-distance contact assessable and smooth.
Data-centers for TeamSpeak are situated across the U.S. and internationally, providing up-to-date and specialized service for every location. From Seattle to Washington D.C., from Dublin to Singapore, ASPnix's TeamSpeak services are available and ready to help.
Additionally, our completely custom-built control panel allows for more flexibility and options for customization. You can start, stop, and restart your instance, create new admin tokens, edit server details, view users and their geographical location, and manage other users among many other options.
ASPnix offers a wide selection of affordable server hosting plans and packages adaptable to all needs and uses. Unlike most other hosts, our server allows for file transfers. There are no limitations on sound codecs or the number of channels and groups. We offer free custom hostnames, 1GB of monthly free download data transfer, and advanced network monitoring technologies.
Check out more of our awesome features and be sure to contact us with any questions!