Choosing a theme and plugins for your WordPress blog can be the fun part of setting up your site, but it can also be overwhelming with thousands of possible plugins available and new ones being developed every day. Here are some of the most popular and useful plugins we have found:
Yoast SEO works as a built-in editor to encourage and promote the best writing. It walks you through techniques for readable and consistent content by having you choose a focus keyword for each article as you write it and then making sure you continue to use the keyword throughout your writing. It goes on to show you examples of what your post will look like in search results, giving you an edge on competition to increase rankings. The Page Analysis plugin works as a final copy editor to check that your posts are the optimal length, if your images contain an alt tag with the focus keyword, and if the meta description also contains that keyword. All in all, this plugin optimizes your content for search engines.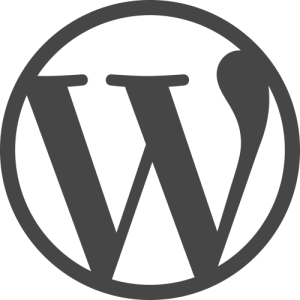 For improving your webpage's performance and speed, Zen Cache is designed to reduce download time, optimize progressive rendering, reduce the loading time for pages, and more. Search engine rankings will improve with the speed of your site.
BackupBuddy is a secure and complete option for complete reassurance that in case of a catastrophe you will not lose anything from your database, media library, theme files, and so on. Automated backups are easy to set up and will be quick to restore in the case of emergency.
A great plugin for easily adding nearly any type of online forms, from contact forms to surveys and user submitted posts, is Gravity Forms. It is very popular, in use on over one million WordPress sites.
Ultimate Branding promotes your logo, company name, and so forth across your network in place of any WordPress branding. It makes your site feel more unified and consistent. The best part is that this plugin does all the fussy work for you, so you won't have to worry about writing a single code.
A helpful plugin for reducing spam is Akismet, which automatically catches comments that look like spam and allows you to review the filtered comments.
Envira Gallery is an aesthetically clean and pleasing plugin to create beautiful image galleries. If your site is photography related or tends to be picture heavy, this plugin simplifies the business with responsive design, fast loading, and stunning effects. It even offers a helpful free version, so you can try out some of the features right away.
Sucuri provides malware protection by blocking attacks, identifying spam, and preventing intrusions. It gives you real time alerts to keep you updated with any causes for concern. When it comes to website security, it is always better to be safer than sorry.
Another excellent way of tightening security on your site is Login Lockdown. This plugin limits the amount of failed attempts a user receives. This is helpful for deterring hack attempts, as most are focused on breaking your password by entering multiple combinations.