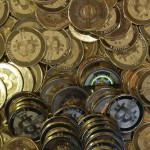 Starting today, we are excited to inform you that ASPnix is now accepting Bitcoin crypto-currency for all services including shared hosting, virtual and dedicated servers, domain registrations, SSL certificates, Email Hosting and TeamSpeak VoIP services for both monthly and annual payment plans.
ASPnix partnered with Coinbase for its low cost BTC processing services.
Bitcoin is a decentralized peer-to-peer crypto-currency that enables instant payments with lowest fees and makes currency local to all customers world-wide.
For many months now Bitcoin has been a long requested payment method and we are pleased to announce that we've listened to your feedback!
Please note that if paid with Bitcoin, the credit card processing fee will be waived.