There are many benefits of renting a server to play Minecraft on instead of hosting it independently on your own computer. The game process takes up a significant amount of space on RAM, CPU, and bandwidth, not to mention the strain that multiple players will have on the speed of your internet connection. Odds are you will end up lagging and spending your time frustrated instead of enjoying the game with your friends.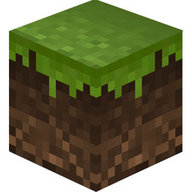 A Minecraft hosting server is built specifically to maintain that high activity, with fast internet connections and uptime improvements. This is a much less stressful option in comparison to owning your own Minecraft server host, which would require an extensive understanding of networking computers as well as having to leave your host computer turned on and connected to the internet at all times – which can lead to overheating and other complications.
Minecraft hosting servers are specifically built to support smooth gameplay and make your experience headache free.
Our game servers are affordable and have a 14 day money-back guarantee. All our servers have as standard features SSD-based RAID storage, multicraft Control Panel, unlimited storage, no overselling, unlimited slots and more!
While there is no limit on the amount of players who can join your server, we offer recommendations for the optimal number of members for each increment of RAM. Each of these recommendations has been tested internally to ascertain the best performance level to support that amount of players.
We offer many benefits and options for optimizing your gaming experience. The bottom line is that our Minecraft hosting server gives you a lag-free, headache-free, fast, and fun gameplay with your friends!