We are proud to offer Nix the Bunny stickers in the Apple Store for iMessage on iPhone, iPad and iPod Touch! These adorable and playful stickers work with the new iMessage stickers included with the release of iOS 10! Show off your ASPnix pride with these stickers and just have fun!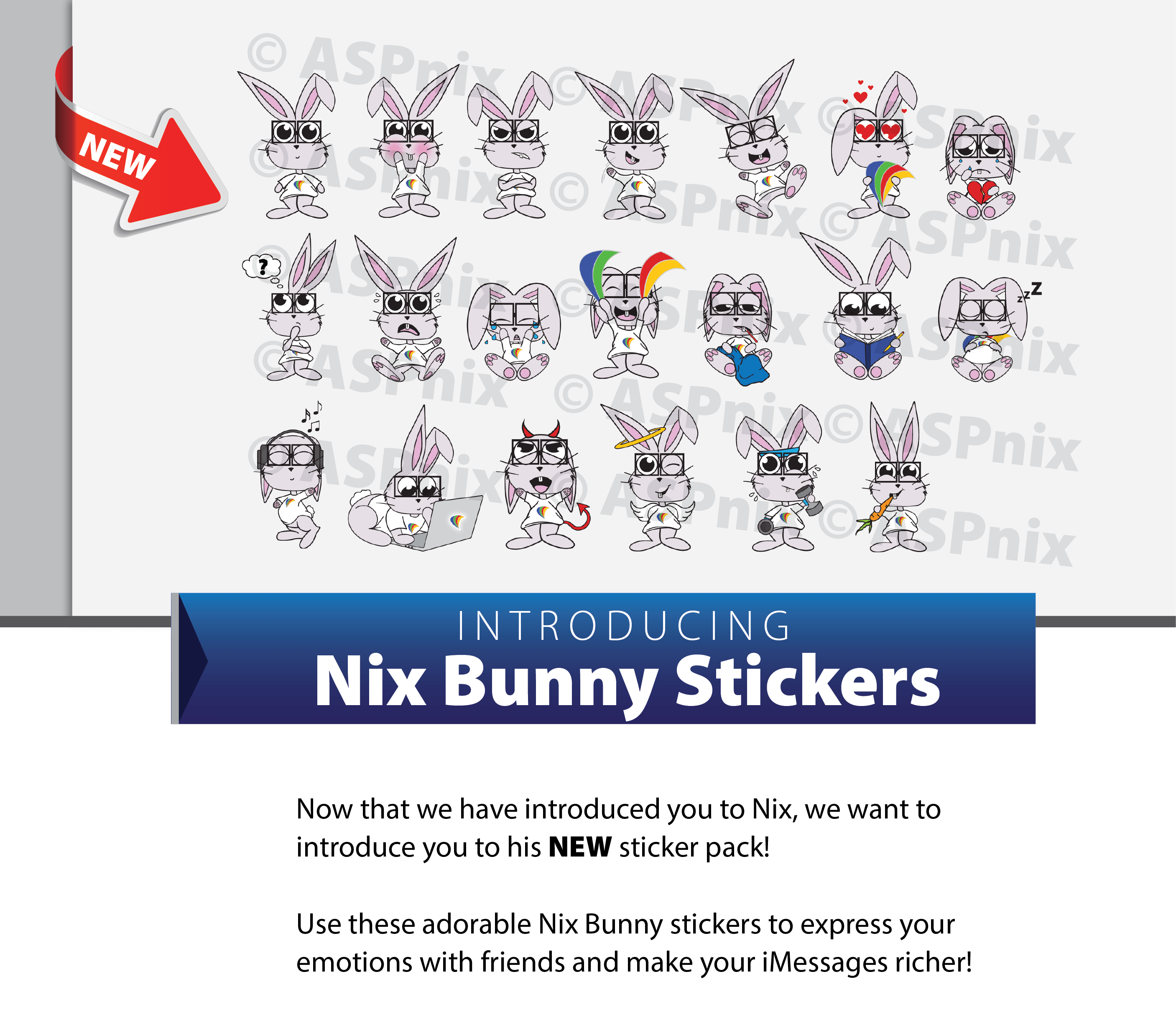 Screenshots
See how adorable he is!? How can you not want to include him in your arsenal of stickers! These screenshots will give you an idea of how iMessage stickers work, how they can be placed and the poses, feelings and actions Nix has available!
Support
For information what has changed between releases, view our Changelog.
To report a bug, request a new feature or improvement to our stickers visit our Devtracker report page here.
To view any pending requests and vote for new features, visit our DevTracker.
Requirements
Requires iOS 10.0 or later. Compatible with iPhone, iPad, and iPod touch.